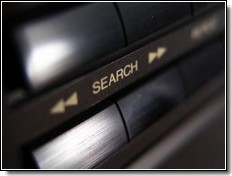 I have received a number of emails from webmasters asking me various directory-related questions such as if I have developed directories, whether these directories are making money and what directory scripts I use. Instead of replying individually through email, I have decided to put it down here in a blog post. The answer to the first question is easy – yes, I do own 2 directories at the money. One is a free travel related niche directory and the other is a paid directory. I had a general directory once but have since decided to sell it off because it is taking too much of my time.
Now, for the second question; this is a little tough. Yes, I am making money from my directories but not as much as I would like. Why, you ask. Well, for starters, it takes up a lot of my time reviewing sites and I hate it when I had to reject the listing fees of "spammy" sites.
How do I make money from directories, you asked. It is obvious that a paid directory will make its money from listing fees but for a free directory, there are other methods of monetizing, such as Google Adsense integration. If you ask my personal opinion, Google Adsense is probably not a good method of monetizing your directory as the click-through rate is low and generally yield low paying clicks. The best method from my experience is through text link ads (aff link).
How do I start a directory, you asked. First, get an appropriate domain name; forget about those funny unpronounceable domains and forget about setting up your directory on a subdomain if you are really serious about this venture. Next, get hold of a free directory script or if you prefer, go for a paid one. Make sure that the script you chose is a SEO-friendly directory script. Setup your directory and do your newly created directory a favour by putting a custom logo to differentiate your directory with the other thousands on the Internet. Start marketing your directory, review all submissions and approve quality submissions. Remember that submitters will not pay to list their website alongside spammy ones.
Directories are not a get-rich-quick method. You will need to put a lot of effort and love into your directory in order to create a branding and "authoritative" perception.  Lots and lots of marketing efforts are required to build your directory and get ready to reinvest your money you earn from listing fees into advertisements.  Lastly, you will need lots of patience and discipline to diligently review submissions.
[tags]free PHP directory script, directories, directory, web directory[/tags]