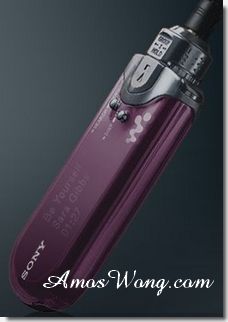 Just have a look at the inset photo of the Sony Walkman Core. You see a small, beautiful but yet powerful MP3 player with built-in FM Tuner. When I first saw this Sony MP3 player, I see a sleek and powerful MP3 player loaded with features. In itself, the A608 looks fun with a slim body that can be easily be worn on a neckstrap or slipped into a pocket.
The coolest part of the MP3 player to me is its Organic Electro Luminescent (OEL) display. When the player is not in use, the body is a plain smooth run of the colour (unlike the horrid normal LCD screens). When you switch it on, words (song title, FM frequency, menu, etc) are brilliantly lit from within.
Transferring of music from your desktop computer or laptop is done through a USB 2.0 connection with the included USB cable. As this is a USB 2.0 connection, the data transfer is expected to be fast and convenient. This method of transferring is a slight product drawback as owners need to carry along an extra cable.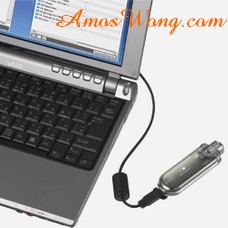 Sony Walkman Core A608 features and specifications:
2GB storage space (stores up to 1,350 songs)
OEL Display (3 lines)
FM tuner
50 hours playback with the built in lithium-ion rechargeable battery
Super High Speed Charge (3 minutes charge for a 3 hours play)
84.9mm (w) x 28.8mm (h) x 13.9mm (d)
37g
Available in Violet and Silver colours
Priced at RM799 (US$217), this beauty will give Apple's iPod Nano 2GB which is priced at RM939 (US$255) a run for its money. The obvious difference between this two models are: A608 has FM Tuner and iPod Nano has a colour screen.