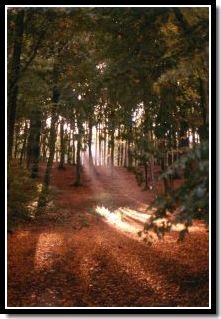 What a way to start the new year. A horrible news was broadcast on New Year's Day over the tube that a Boeing 737 from Adam Air has disappeared and believed to have crashed. We all know that plane crashes happens once in a while but what made this news horrible to me was the fact that I have personally taken a flight by Adam Air from Jakarta to Pontianak.
The news really troubled me as I kept thinking what would become of my family if I had been on that very flight? How will my family survive financially and in society? Can my wife cope will the kids' upbringing? What would become of my kids without a father figure? The more I thought about it, the more depressed I became. It was very clear that I have not planned enough for my family if something happened.
Therefore, for 2007, my resolution is to plan the necessary actions to be taken in order for my family to live their lives to the fullest in the event of the unfortunate.
I have spoken to quite a number of friends and acquaintances about this unfortunate plane crash — many of which advised me to take Batavia or Garuda airlines whenever flying into Indonesia or domestically within the republic.
To the families of victims aboard Flight KI-574, I pray that you find strength and peace during this trying period. Hopefully, you will find the lighted path to continue living your lives.