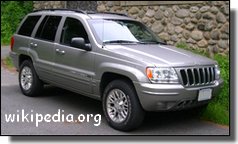 It has come to a point where me and my wife finally agreed that we should have 2 cars for our household. With both of us juggling our jobs, careers and family, it is not always that we are able to commute to and from work together. Over the last 2 weeks, there were much negotiation between us before we decided that my wife will be using our current ride and I get to shop for my brand new pre-owned car.

I have been searching around and am torn between car makes and models. Since I'm looking for pre-owns, there are plenty to choose from. I'm staying away from Japanese makes as their prices then to be steep even in the used car market.
For the past few weeks, I have been searching high and low for some good bargains. Like I said, I stayed away from Japanese makes and looked for European and American makes. Initially, I was more or less fixed on the Mercedes Benz W124 models; either the 230E or the 260E will do. I've met up with many car dealers and numerous owners — all of them having a mind that a Mercedes Benz though pre-owned are to be sold at a premium. Prices quoted by both owners and dealers did not seem fair to me and off I went, looking for another make and model.
One of the many cars that my wife and I love is the Volvo V40; which is no longer in production. Prices are very reasonable and there are some lovely cars in the market ready for my possession. I asked around my friend who owns Volvo and all of them commented that fuel consumption seems to be acceptable and affordable but spare parts are generally expensive. Last thing I wanted was for my car to breakdown and the spare parts would cost more than my car. Poof! The dream of owning a V40 disappeared.
I am now at a lost. I don't know what other makes of car that should shop for. Right now, I'm thinking of a MPV or SUV. Something like the Jeep Cherokee which looks very steady and safe. Well, I'll be off shopping again; looking for a Jeep garage to chit chat with the mechanic (as some say, to get insider information) and hopefully the Jeep parts will not prove to be a turn off like the Volvo V40.