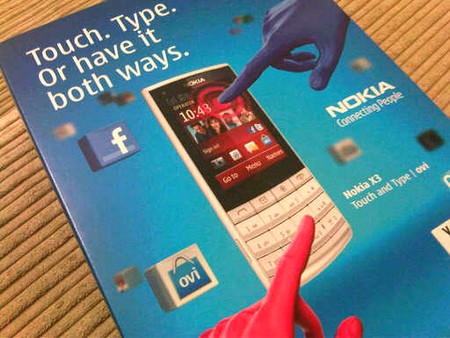 This is me new mobile phone. I was tired of carrying my Nokia E71 and it was also going bonkers on me.
Armed with some cash, I went around shopping for a replacement. All I wanted was a small and light mobile phone that will be able to call and text. It must be light enough that I don't feel it jingling in my pocket.
I was looking at a few models until I came across the Nokia X3. It seems like it suited my requirements and it is also a touch screen model. Instead of buying on impulse, I decided to head home and do a little research.
Back home, I read a lot of reviews on this phone and to my astonishment, the reviews were very negative. There were a lot of complains about the X3-02, such as; freezing, not touch sensitive, poor battery life, does not sync well with Microsoft Outlook, auto reboot and et cetera.
Now, I sat there dumbfounded after reading the reviews. No mobile phone could be that bad that Nokia will push it to market. This would only kill its reputation and consumer confidence.
Not sure if it's bravery or stupidity, I made up my mind to purchase this phone. Purchased this phone I did and I am pleasantly happy plus satisfied with it. In my opinion, battery life was good, syncs like a charm and ease of use was there. My only grouse: No GPS. Oh, I do miss my Garmin apps on my E71.
Bottom line: Awesome lightweight mobile phone for calls and texts.