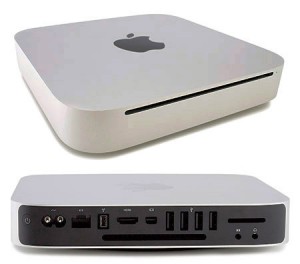 So, you manage to connect your Mac Mini to your television, switch on the mini but you can only hear sounds coming out of the Mini's internal speakers. You tried tuning your TV and have no idea why the sounds are not emitting through your TV. Yep, that was my experience as well until I found out that there needs to be a simple configuration that needed to output audio from my Mac Mini to my LCD TV using the HDMI cable.
Here's what you need to do:
Click on System Preferences
Click on Sound listed under Hardware
Click on the Output tab
Select HDMI
Turn down your TV's volume (lest you shock yourself)
That's all there is to it.  Enjoy!