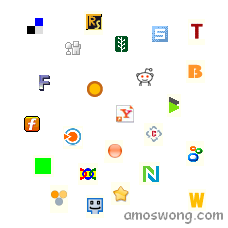 Social bookmarks such as del.icio.us, my Yahoo, Furl, Digg, Fark and a whole load of others are beginning to get hot among Internet users. This growth has raised an eyebrow or two in the webmastering world because many webmasters have reported that they are getting more traffic from social bookmarks. This is possible because social bookmarks are shared among families and friends as well as friends of friends and friends and families (I could go on and on.)
In order for you to benefit from the social bookmarking phenomenon, you must first make it easy for your readers to do so. One of the simplest methods is to add a plugin called Sociable and activate it which proves to be a breeze when I did it on this blog.
All you need to do is download the plugin and save it in your WordPress plugin folder. Then, access your blog's dashboard, click on Plugins menu and click on Activate.
Customizing the desired social bookmarks is equally simple. To do so, at the WordPress Dashboard, click on Options, and then Sociable. Simply check and uncheck the various social bookmarks and save your settings. From now on, all your posts will be appended with the configured social bookmarks that you have selected earlier.
May your blog prosper from higher traffic.
[tags]bookmark, bookmarks, social bookmark, social bookmarks[/tags]