Oh boy! Since I decided to start building a home office, I did not realise that I had plenty of furnitures and fittings to move around the house in order to make way for a proper office setup.  Everything is a mess right now  — I would gladly pay an interior designer to do up my home decor and home office to relieve me of all the mental anguish.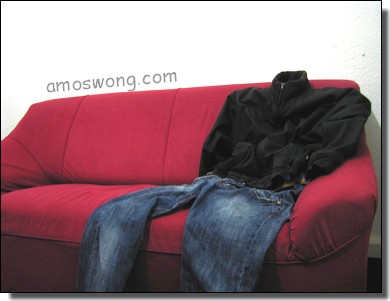 First, it was the sofa bed in the guest room. I have no idea where I should chuck this piece of furniture.  Next are 2 huge bookshelf that probably have books dating back to 20 years ago.  I guess the bookshelves can stay to make my home office look more like an office.

All the curtains would have to go and I'll probably repaint the room colour from the current green to white.  Enough of planning and day dreaming.  First, to dispose off the sofa bed.