The infamous ladyboys of Bangkok; I got to meet them in one of my trips to Thailand. A few acquaintances told me to give them a skip and so did a couple of my relatives as there is nothing to see except men in girls clothes. But, I've been also told about their beauty which some girls would kill to have. My mind was made up, I'm going to meet them.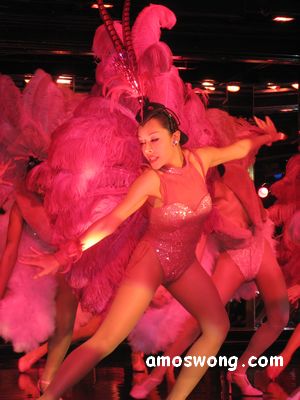 So, I booked a seat for a night's performance at Calypso Cabaret through a local travel agent in Bangkok. It costs only 850 Baht which included an international buffet dinner. Calypso performs twice daily (8:15pm and 9:45pm) at Asia Hotel. To be frank, I enjoyed the show and the ladyboys performed very well indeed although they lip-synced to the songs and tunes.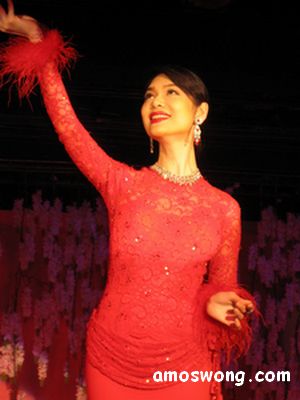 The ladyboys are very pretty indeed and their bodies are something that most men would desire. At the end of the show, you will get a chance to meet them up close and even have a photo or two with your favourite performers. I have having a time of my life and enjoying the opportunity to have my picture taken; it was all rosy until she spoke.