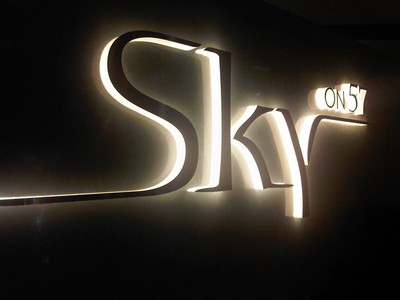 At 9:26pm, I stepped unto the 57th Floor of the Marina Bay Sands, Singapore; where Sky-on-57 is located. This is the same floor as the famed SkyPark except that you will need to pay S$50 to enter SkyPark (free for hotel guests). Entrance to Sky-on-57 is free but in order to have a meal there, you will need to book in advance — way in advance. I chatted with the manager and was told that the restaurant is fully booked for the next 2 weeks.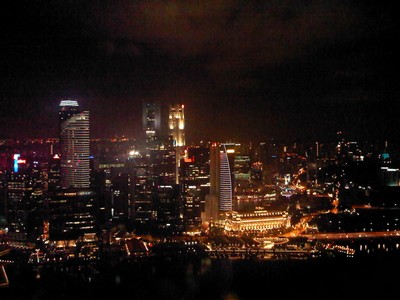 I had a seating in the open area overlooking Singapore's Business District — ordered a few drinks — and watched the light shows. The sight was just amazing. Gaze in front and you see the CBD; to the left, the Marina Bay Financial Centre; and to the right, the Esplanade and beyond.
This is an excellent place to have a group of close friends and business associates gather together. The setting is casual and relaxed thus encouraging the patrons' eyes to be fixed onto Singapore's night lights and the skyline.