Thanks to nemo of Asiayak for a kind invite to participate in Asiayak's Photo Contest. The winner stands to receive a return air ticket for any destination served by AirAsia. If you do not already know, AirAsia is Malaysia's very successful budget airlines that fly regionally. They are poised to be the next major airline to fly long-haul on a shoestring but that's another blog post altogether.
Back to Asiayak's photo contest. Though the prize is an air ticket, should you choose not to accept that, you can opt for the cash prize of US$150; approximately RM517.00. Not bad for just submitting photos and praying for it to win.

Here's my submission for the contest. I took this photo while sitting in a tour bus at a roundabout in Bali. The bus was driven at a high speed which made photography difficult. I'm glad the photo turned out alright save for some reflections visible at the bottom left.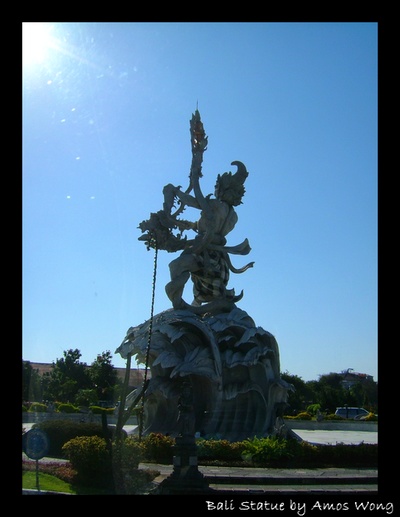 Hope I can make it to the finals, if not winning the prize.  I urge you to participate in Asiayak's photo contest; you never know if you'll land that free air ticket for a nice vacation or cash money.