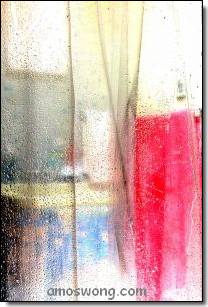 Christmas and New Year holidays are just around the corner. This festive season coincides with the school holidays. All these mean that there will be more visitors, holidaymakers and/or party crashers coming to your home. While they are at your home, chances will be that they will be visiting your bathroom. Time for a makeover.
One of the easiest way liven up your bathroom is to simply change your shower curtains and ensure that they are drawn even when not in use. Get one of those funky shower curtains that brightens up your bathroom and at the same time, you must ensure that the colours match. To get the inspiration of what kind of shower curtains to buy, you can make a quick check for shower curtains online. I use Vitafutura's site to give me some ideas of what I'm looking for.
The other method to liven up your bathroom is by adopting a more expensive approach is by changing your bathroom accessories such as mirrors, taps, toilet paper holders, tissue dispenser or soap dish. I wouldn't recommend this as this approach can cause you a little dent in your wallet and disastrous results if the matching is not proper. Give a relatively cheap try at the shower curtains for a start.
Just some shopping assistance when choosing your shower curtain materials:
Fabric – ensure that you purchase 100% water repellent and yet washable and color retaining
Plastic – partial transparent shower curtain can have lovely effects on brightness
Vinyl – make sure that the colors are durable over time