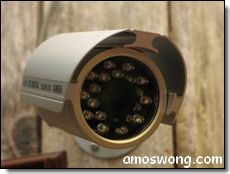 I am sure you have read all the horror stories in our local newspapers about maids when they are left alone in their employers' homes. The most memorable story that I've read is a case where the maid boiled soup together with her underpants (believing that whoever drink it will be submissive to the maid). This was captured on the employer's security camera attached in the kitchen and the employer discovered the act before any of his family members drank the "soup".
Now that you see the benefit of having security cameras in your homes, do the necessary to protect you and your family from potential maid perils. Note that you will need more than just cameras wired around your home; you will need security cameras systems too (recording and web based features would be most useful).
By having a basic surveillance system in your home, your maid will be more wary of her environment and the things that they do. Safeguard yourself and your family from untoward episodes that has happened to many families in Malaysia.
If you want to know more about the technical details of surveillance cameras, the National Institute of Justice has a very good resource here.
[tags]security, surveillance, security camera, surveillance camera[/tags]