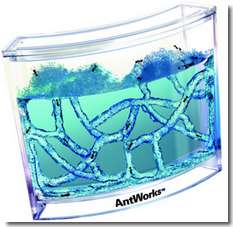 Owning a pet is a big responsibility. Rearing dogs, cats, cows, horses, hogs, et cetera need dedication and cost large amount of money.
For folks in condominiums and apartments, having a pet is next to impossible unless you fence your beloved in the confines of your floor space. For those who have extra love to give and also for those who are bored out of their minds, go build an ant colony.
To build and ant colony, the easiest way is using an Antquarium. Google "Antquarium" and you will find a number of sites to purchase. For those in Kuala Lumpur or Petaling Jaya, head out to Lower Ground, 1-Utama (there's a Gizmo shop selling this).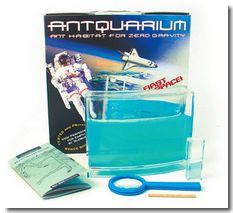 To work this gadget, get 5-6 ants crawling in or around your house and cage them in the Antquarium. Before you know it, you get a series of tunnels, highways and intersections built right in front of your eyes. These stuff is amazing and I'm sure the ants are pretty pleased too.
If you are not up to it or you feel "geli" (ticklish), the Antquarium is great as gifts for the upcoming festivals.
p.s. Parents, school holidays have started. Go buy this for your kids to save you from mental tortures arising from their hyper-activeness.