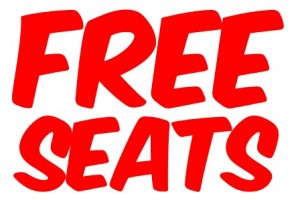 Air Asia has indeed touched many lives by allowing us to travel afford-ably around the region. Air Asia from time to time releases promotion or coupon codes giving us better deals and savings. Below is the list of current promotion codes. Feel free to add on more codes in the comment section.
Indeed, now everyone can fly.
Last updated: 11th January 2012.
AirAsiaGo Promotion
Enjoy 20% when you travel with AirAsia and get a 10% discount on our hotels.
Code: AAGO1101
Book from 11 – 13 January 2012.
Travel from 30 January till 26 April 2012.
AirAsia Fabulous Fly-day
Save 10% on hotels. Key in this promo code for additional 10% savings on hotels.
Code: FFD1706. Get this promo at airasiago.com.
Every Friday is a FABULOUS FLY-DAY!
From 11am – 4pm, enjoy deals you won't find on any other day of the week!
Booking Period : unknown
Travel Period : unknown
American Express Selects
Save 10% on holidays from Kuala Lumpur when you book from 1 December 2011 until 29 February 2012.
Promo code: "AAGAmex2012″